«Sus­tain­abil­i­ty is a cen­tral is­sue for in­sur­ance com­pa­nies»
Climate change is accelerating and now affects all areas of our lives. Gunthard Niederbäumer, climatologist and Head of Non-life and Reinsurance at the SIA, explains what insurers can and should do to slow down this trend.
Interview: Daniel Schriber
Gunthard Niederbäumer, how is the topic of sustainability relevant to the insurance industry?
Sustainability has become a central issue. Insurance companies are taking the risks posed by climate change seriously. That's why many have long since begun to adapt their business policies.
Why is the topic so important for private insurers?
Climate change poses a danger to society and the global economy. It is also in the interest of insurers to minimise potential damage to the environment, not least for business reasons. Insurance companies benefit from the fact that the industry has always had to deal with the topic of sustainability in one form or another. They are able to think in the long term and identify potential risks at an early stage.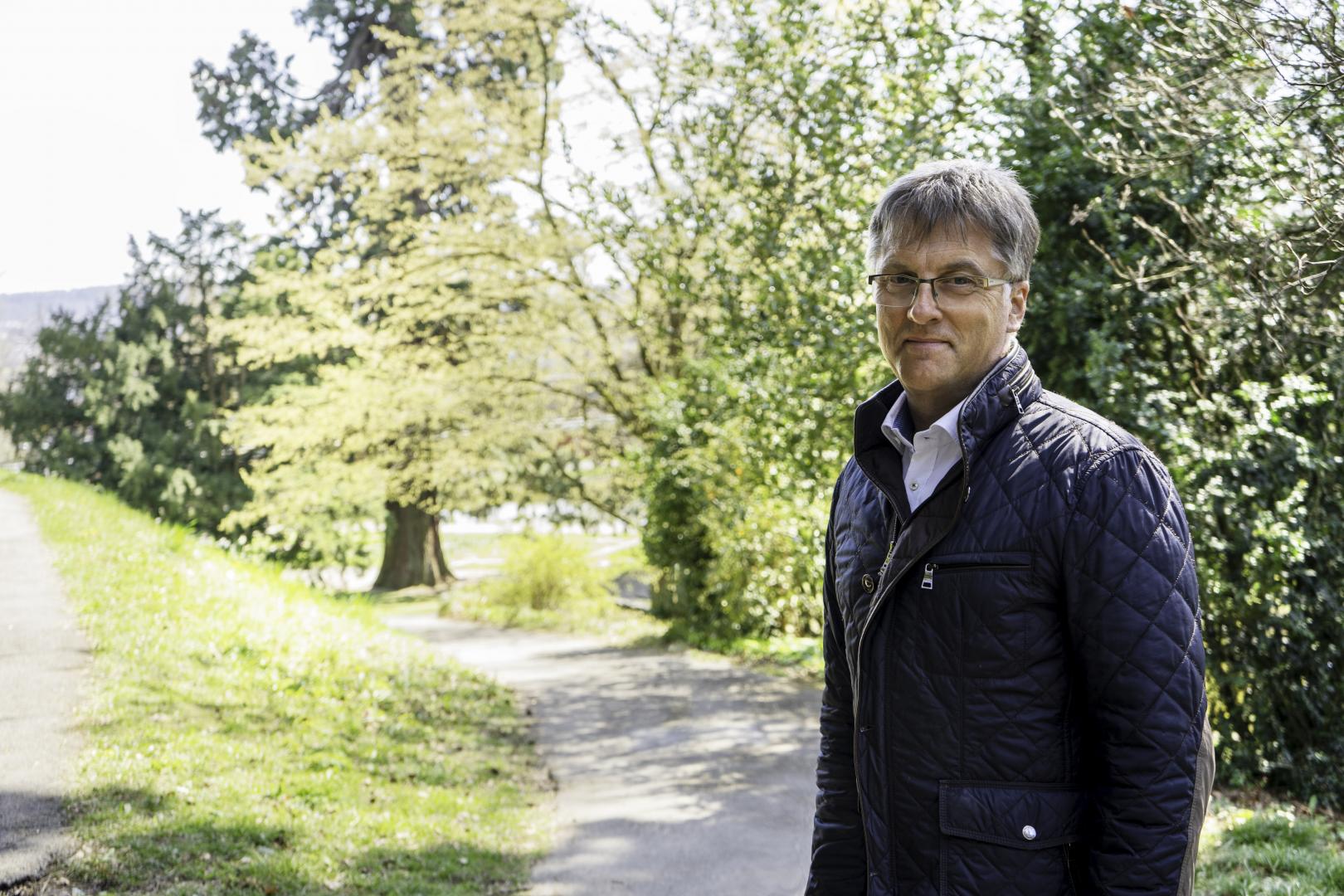 Represents the Swiss economy at climate conferences: Gunthard Niederbäumer
What conclusions are insurance companies drawing from this early identification of risks?
Insurers will increasingly have to ask themselves which risks they still want to insure. Some providers have already stopped taking on clients that generate most of their revenues from fossil fuels. Turning your back on industrial risks that are very harmful to the environment should no longer be taboo. This attitude is self-serving on the one hand, but also shows that the insurance industry is assuming economic responsibility.
«The finance industry – which includes insurance companies – is keen to fulfil its responsibility of helping to meet the climate targets.»
Are there any other reasons why insurance companies should be concerned with sustainability?
The Paris Agreement mentions the financial sector specifically. Because Switzerland has committed itself to meeting the targets defined in this climate treaty, public and political pressure will inevitably mount. The finance industry – which includes insurance companies – is keen to fulfil its responsibility of helping to meet the climate targets.
What are companies doing in this sense?
Many companies have already been involved in preventing natural perils for some time now. There are numerous prevention projects aimed at reducing damage and making the public more aware of natural perils. To this end, insurers are already working closely with the relevant federal and cantonal competence centres. The hazard map for surface run-off is a great example of this. The map, created jointly by the public and private sectors, shows which areas of Switzerland are particularly vulnerable to flooding. It helps architects, property developers, authorities and emergency services to plan protective measures. The map is freely available to everyone at Schutz-vor-naturgefahren.ch.
You have a PhD in climate science. How do you apply this expertise to your work at the Swiss Insurance Association SIA?
As a climatologist, my expertise can certainly be put to use in evaluating various climate issues. Plus, sustainability has always been about asking which measures might have the biggest impact. While some measures are indeed effective at reducing CO2 emissions, others have become more of a 'greenwashing' exercise. I can also use my expertise here to help raise awareness – and I can make a credible contribution to ensuring that the industry as a whole takes action and fulfils its responsibilities.
What role does investment policy play in relation to sustainability?
Many insurers have already started making their portfolios more climate-friendly. They thereby make a significant contribution towards creating a greener economy. But finding suitable investments isn't always easy.
«There are countless standards and labels, which can make it more difficult to identify investments that are actually sustainable.»
Why is that?
Assessing viable investment targets presents a challenge for many companies. Hardly surprising: there are countless standards and labels, which can make it more difficult to identify investments that are actually sustainable. This is where the industry is called upon to define binding and meaningful standards. Another area that more and more companies are looking to is 'impact investing'. The idea behind this is that investments should be made with the intention of generating a social and environmental impact alongside a financial return.
How can this be done?
There are various strategies and approaches. For example, investors can choose to pull out of certain sectors and stop supporting them. Alternatively, shareholders might try to influence the sustainability policy of a company. Of course, this will only work if the investor has a big enough stake in the company – or if it joins forces with other investors that pursue similar interests.
The chief aim of investors is to make money. Are sustainable investments even worthwhile in this sense?
Yes. Studies have shown that the returns from sustainable and climate-friendly investments are comparable with – or even better than – those generated by traditional investment portfolios.
Besides sustainable investments, how else can insurers help to reduce global warming?
Many insurance companies also own property. They can therefore contribute towards reducing CO2 emissions by making their buildings more energy-efficient and switching to eco-friendly heating solutions, for example. Many members of the Swiss Insurance Association (SIA) are already leading the way in this respect. Settlement development is a further area in which companies can make a difference. And the topic of urban mobility will also become more prominent. Large-scale investors can play a part here by supporting modern forms of transportation for residents and ensuring that properties have good public transport links.
After completing his studies at ETH Zurich, Gunthard Niederbäumer supported various research projects on climate change. He currently serves as Head of Non-life and Reinsurance at the Swiss Insurance Association (SIA). He represented the Swiss economy at climate conferences COP as part of the official Delegation of Switzerland from 2017 to 2019. As a doctor of climatology, he also has a personal interest in climate change.